Thank you for always providing a good time.
And thanks for making the game that reflects our players' opinions.
I think that there was a person who had a stuffed animal idea when updating the bear clothes before. Added new elements and thought with friends. I hope you read it.
いつも楽しい時間を提供して頂き、ありがとうございます。そしてプレイヤーの意見を反映したゲームを作成して頂き、ありがとうございます。
以前、クマの服を更新する際にぬいぐるみの提案をした方がいらっしゃったと思いますが、そこに新しい要素を追加し、友人と一緒に考えました。
一読して頂けますと幸いです。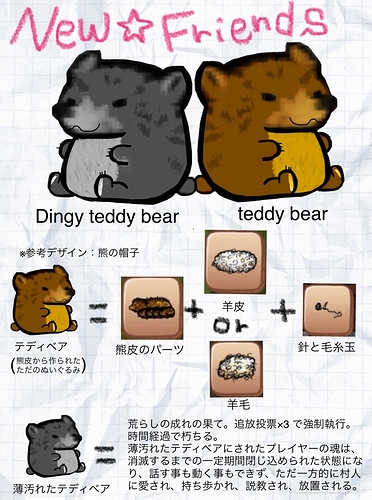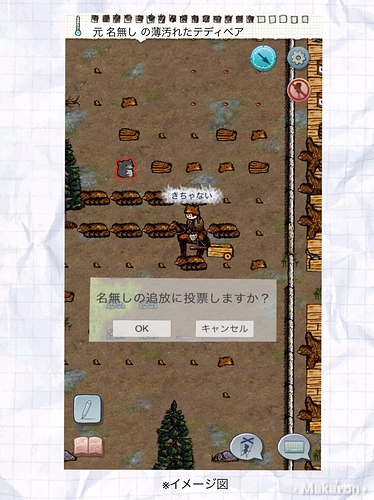 !