Saw this town on jp server today which basically had most of everything. Large building with boxes full of 3 sets of each steel tool, a decent sheep pen, 4 sets of 3x3 berry farms around a deep well, a carrot harvesting machine, compost on the go, a small milkweed farm and about 20 pie crusts ready to go, next to about 10 rabbit holes with many rabbit carcasses nearby (don't know what happened to all the clothes but guessing decay?)
The whole thing was about as organised as you could make it!
Also they had a fully functioning bell tower (bastards beat me to the punch)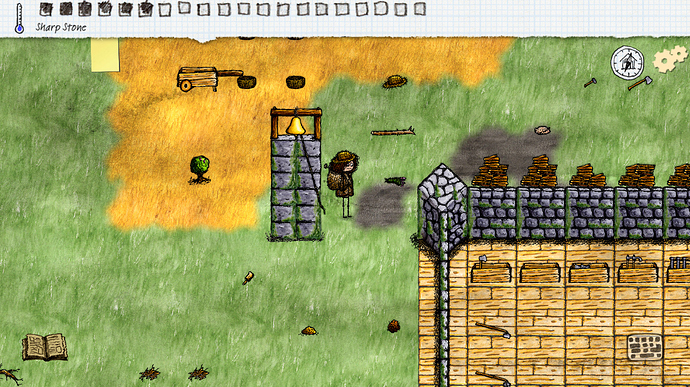 Spent 15mins trying to work out what to do, so I
farmed carrots
made extra balls of yarn for future clothes
made the 20 pie crusts into many many pies
started a wheat farm
started a cabbage farm
I was going to make a grater for saurkaut but will have to do that next time I visit. And a corn field followed by stew.
Like to hear from whoever made this place. It's basically my own vision I've gotten 3 quarters of he way to but then died from something and never found what I had started (level 4 bell tower was my maximum effort)