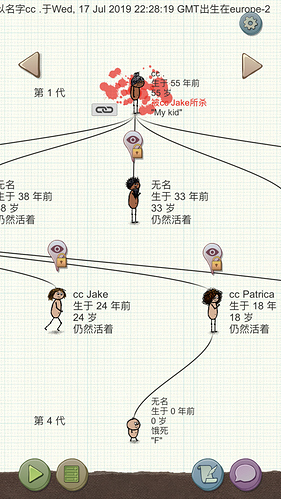 Yes I m a citizen from Europe-2 .My name is cc.
Today, I keep a cute daughter, Lily. And my Lily keeps her son,Jake.
Lily went outside and wanted to keep a wolf.Unfortunately, she was bitten. And I passed by her, and watched her with so many blood. I tried to help.
But in that time,Jake just walked to us by coincidence. And he said, I kill her mother. Okay, you said what? I didn't know what happen at all. so I guessed he must misunderstand.And I try to explain, but I couldn't . He just killed me without batting an eye. Even I couldn't tell him the truth.
So my friend wanted to protect the left people Then they killed Jake.I m so sorry for that. but I couldn't understand why u leave me a message in the end. ■■■■■■■ Chinese? Okay, You did this. And you blamed all Chinese? That's definitely a joke! We cant stand with the words like that!