What makes a good City Center?
This city is built on greenland. To the right is a savannah and to the left a swamp.
Most players meet mostly in the white rectangle in the center. But why is that?
There is a berry farm (green) and 3 kitchen (yellow) located in that area. Every kitchen is dedicate to one type of food. So if you want to eat you go there. This takes up around 25 tiles x 20 tiles. Around the kitchens are the main farm (green) in the swamp and the animals (red) on greenland, which provide the goods for the kitchens.
On the right side in cyan are clothes and clothes production in the savannah. You can use the rabbit fur to make clothes. And in blue is the hospital, child care and the graveyard. Having the graveyard close to the clothes makes it easier to re-use old clothes.
So everything you need to survive is close by in the center.
Any other building is further away, because you need it less often.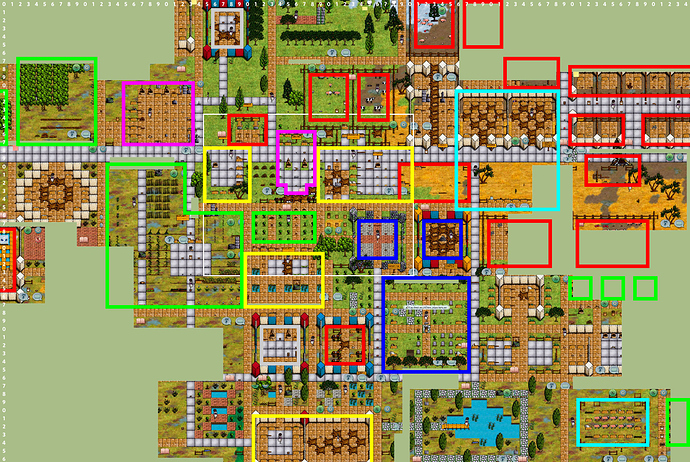 Kitchen


Farm

Animals


Hospital, Child Care and Graveyard


Clothes


Smith


Plaster and color production