We baned that eve !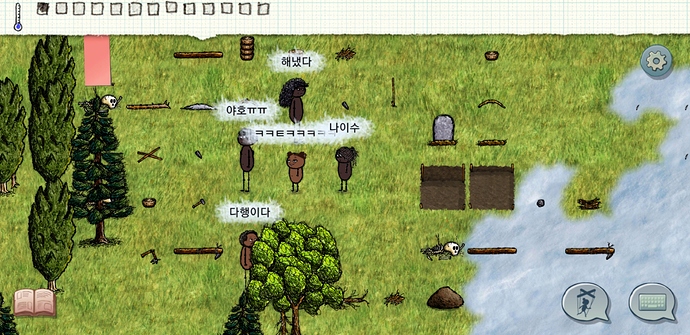 because she gave the babies names that insulted or sexually offended their families. They have been forced to work hard so that even if their names are strange, there are no more victims. I want to praise the people who put up with such disgraceful things and banished Eve.
In the group chat room, we heard the appearance of the griefer. Eve was a griefer and gave all her children the name of sexual harassment (your mother(slang)~). So, the children survived until the end and succeeded in exile Eve to Donkey Town. Who is the problem? Why didn't you see Eve's ID?
단체 톡방에서, 우리는 그리퍼의 출현을 들었습니다.
이브는 그리퍼였고 모든 자식들에게 성희롱(어머니 비하 욕설) 이름을 붙였습니다.
그래서 자식들은 모두 끝까지 살아남았고, 결국 이브를 동키타운으로 추방하는데 성공했습니다.
누가 문제입니까?
왜 당신은 이브의 아이디를 보여주지 않습니까?
@Christoffer
Could you consider this case that we felt we needed a system to change the name of the child on our own?


I know some griefers report victims and pretend themselves 'INNOCENT' bruhhhh

Hey newbie why u hide eve's account who named her children 'ur mother nipple' , 'ur mother pink tits', 'ur mother pussy hair' THE ONE U SHOULD'VE REPORT WAS EVE BUT U HIDE HER ACCOUNT AND REPORTED VICTIMS
HEY GRIEFER,
DO NOT HIDE BEHIND THE WALL OF LANGUAGE
CHRISTOFFER IS NOT A BLIND
There is a censor system for names, maybe possible to add Korean words to it.
Even if they do, people is still able to give you stupid names, today my mom called me useless, and told me I was useless - even tho I was only a baby

Yes i heard that too Sometimes, its bad😢.
But
Ones my mum s first and only Words was : "dont forget - you re never useless" i was realy crying😭
So sweet

We really have to appreciate all the wonderful players we have here at YAH

From the story, I gather that the players made use of the banishment system in this case, which I am happy to hear. Some people behave in a way that makes us not want to play with them. That is why the Banish vote system is there (and why it has been improved over time).
Vote to banish the player who gives you such a name. You will then not get them as your mother (or child) for at least 30 days.
No amount of programming will prevent people from behaving badly, but at least there are tools you can use to avoid these people…