I have a question.
How big should berries farm is?
Is this enough?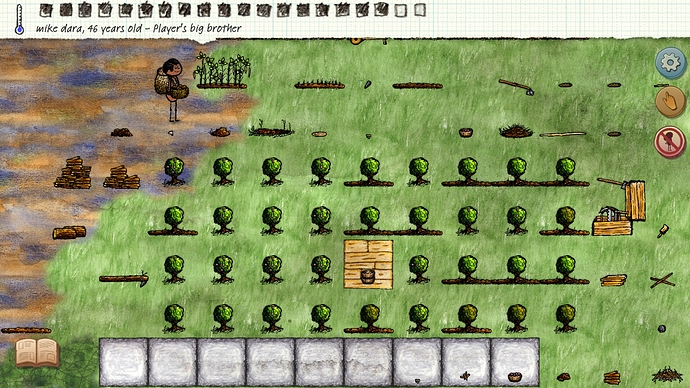 I'm planning to cut it in a half so it would be 4x4x2, not sure if it would be good.
For the record, we play in Singapore server, the highest amount player that playing there is about 18-20. But most of the time is 8-15 people and the lowest is 4-6 people. So, i don't think we need a big berries farm.
Usually, 3x3 farm is more than enough to fed 2 people. If we have other kind of foods like pies and stew, we don't even need to touch the berries (except for making compose or add it to our pies).
The problem is, if the farm is too big, it need a lot of soil. The soil could be used in other corps (carrots or beans or milkweed).
How big is usually your berries farm is?