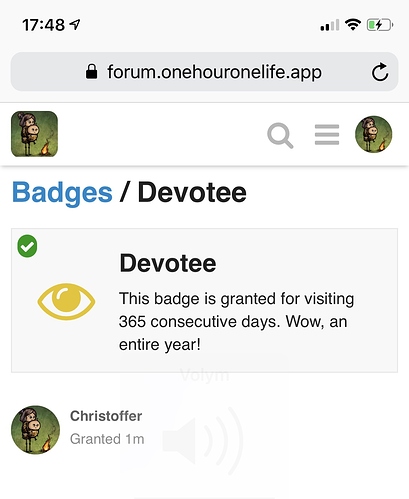 https://forum.onehouronelife.app/badges/47/devotee
Perhaps not the best work/life balance

Congratulations! And thank you for bringing such a great game to players.
It's a milestone Christoffer. Few have reached that, so pop open a bottle of soda and party
Congratulations!
It shows that you care about this game and the players! I love it when people are passionate about something, and we all benefit from the time and attention you sink into the game.
Thank you for everything you do for us!