I like oil lamps and they were the first lamps. They even existed before candles.
So here is a recipe for an oil lamp. Use a bow drill on a plate before you burn the plate in the kiln. You created a plate with a hole. Fill a bowl with oil. Close the bowl with the plate with the hole. Add a rope. Light it with fire. Now you have a decoration light.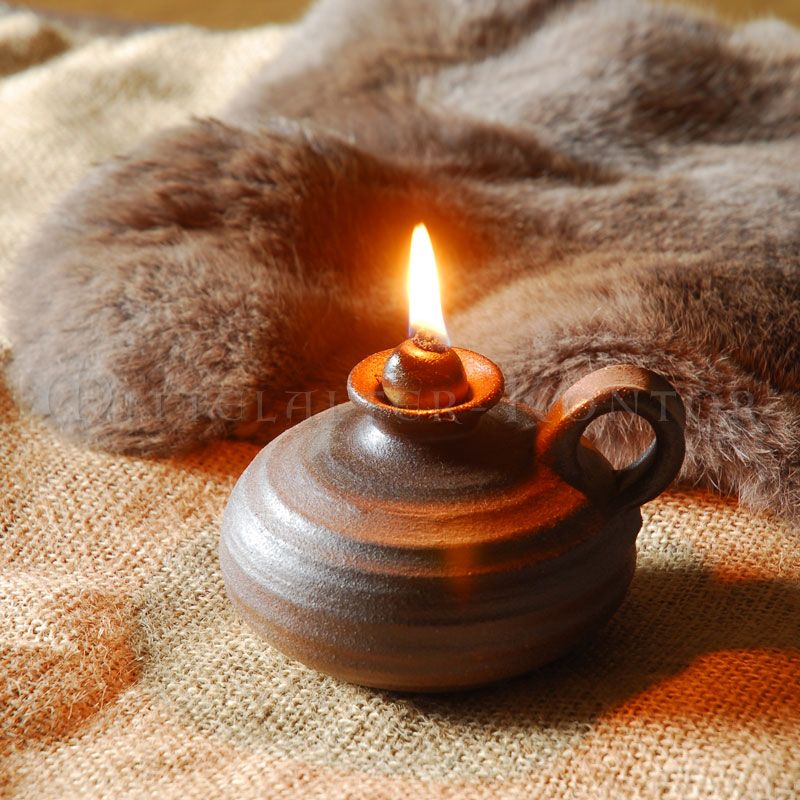 The flame wont go out. But you cant use it for getting fire. It's decoration.