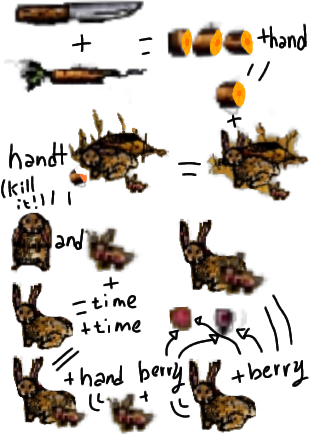 How about do you think?
i like the idea of breeding rabbits. sometimes there are not enough rabbits around, so i think its good when you can feed them to get more rabbits.
Oooh breeding Rabbids would be nice. I want one as a pet.

Maybe the breeded rabbits should be another color so we get different color fur? Like maybe white rabbits and we can dye the skins.
I love this idea and I would like pet rabbits too