When I had Mia she wanted to build an arrow since she was a baby. When she got older she wanted to take revenge on me for not taking good care of her. So she shot and arrow to my back. I know in my heart I tried my best to raise her properly. What kind of mother am I to deserves this?!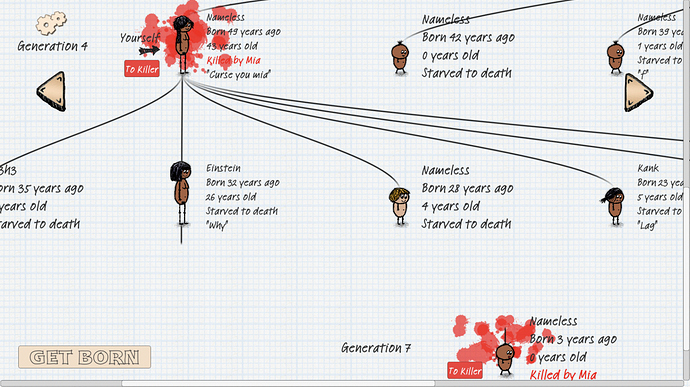 Killing is the only way to stop other types of griefing which are more harmful to the civilisation. Such as cutting down berry bushes or hiding tools. There is a curse system on desktop which helps, not sure if it's implemented on mobile yet.
Not yet but will be in the future.