Let's make sign on the ground to tell people that there's village near by.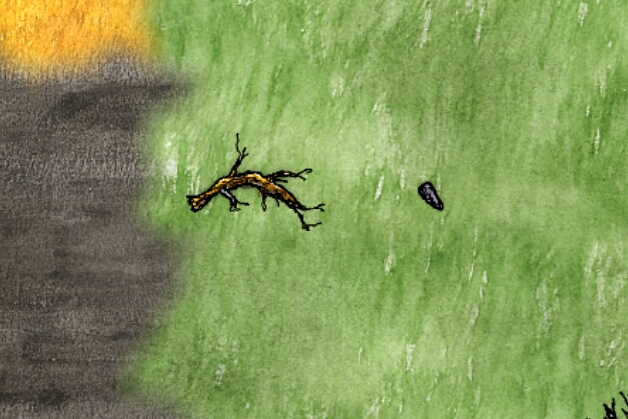 It simple sign like branch and sharp stone. See the image? The branch and the stone is represent a compass. The branch is the middle of the compass while the sharp stone is where you need to go. If the sharp stone in on the right of the branch, it means you have to go to the east (and so on)
Why sharp stone and branch? Well, normally this two things naturally didn't laying in the ground. The sharp stone is naturally to be a round stone until someone takes and make a sharp stone. The branch usually in the tree until someone take it off. Or maybe a sharp stone near a skeletons.
It's simple idea for foraging, people at lost probably can find way back, or some travelers can visit the village.