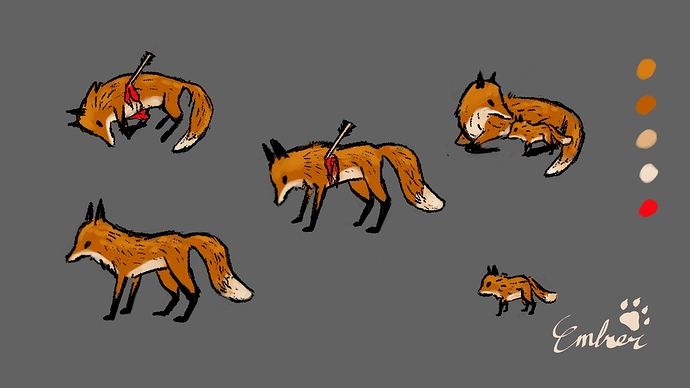 I was thinking of new animals, and thought maybe foxes would be nice.
They will steal food that is on the ground, or grab items and run. Will not attack players. After killed by bow and arrow can be skinned for fox skin, then made into a scarf or clothing. Foxes can be bred for clothing, feed raw rabbit for breeding.
Wasn't sure what's the new art style for animals so kinda did my own guess.