More Plantable Trees / 植林できる木の追加
You can now plant all of the trees, except the dead tree… because it's dead.
これで死んだ木以外の全ての木を育てられるようになりました。死んだ木は生き返りません…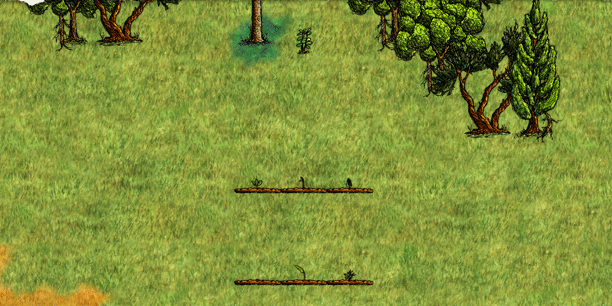 Bear Stew / 熊鍋
Feel like you don't get enough reward for hunting bears? Now you can cook their meat too!
熊を狩ってもあまり利用価値がないって?これからは熊の肉を調理できますよ!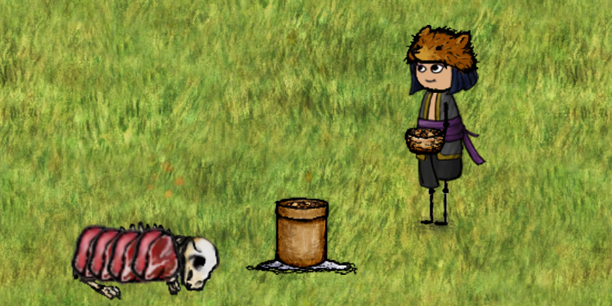 Dumplings / 餃子
Cabbage pork dumplings, easy to make and feeds the family!
キャベツと豚肉の餃子、簡単にできるので家族にふるまいましょう!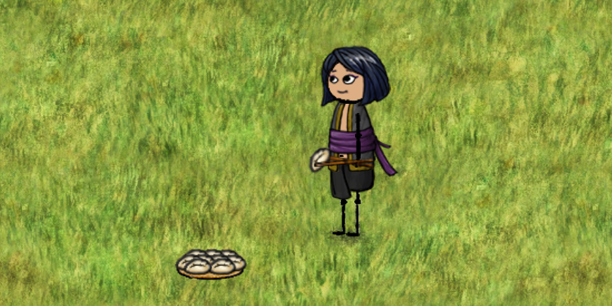 Other small updates:
-Mushrooms can be placed in glass jars
-Bows can be disassembled
-Fire bow drills can be disassembled
-Blank card stack can be recycled
-More items can be placed on tables.
-You can make broth with goose bones
Upadates to improve the experience of the weekend event:
-Dead trees no longer give branches when cut.
-You need to use a watering can to remove water from the ditch.
ー----
その他の改善:
・シビレタケもガラス瓶に入れられるようになりました。
・弓や弓切りを解体できます。
・空白のカードの山を再利用できます。
・テーブルに載せられるものが増えました。
・ガンからも出汁を取ることができます。
週末イベントに関わる変更:
・死んだ木から得られる木材が減りました。
・溝から水を取り出せるのはじょうろだけになりました。