Living in a big advanced town but no way to transport everything around efficiently without using a horse cart?
発展した街で、馬車なしに物資をうまく運び切れない時はありませんか?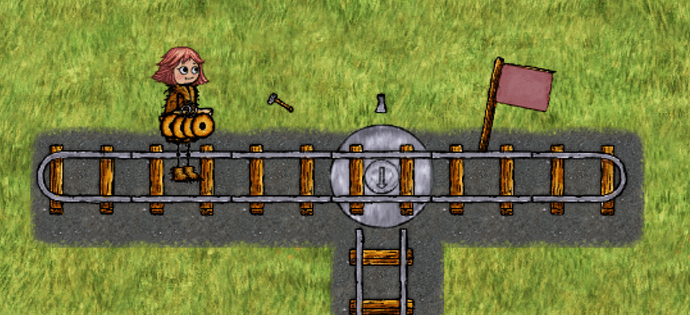 We will be adding turning plates and stop flags to the rails. Have carts running through the town able to make turns and stop wherever you want it to, transferring resources to different work stations. This will make cooperation between players at different work stations fast and easy!
This is still work in progress and will take some time to develop, we want to make sure this will be a good update experience for you. Thank you for waiting patiently for our next update

ーーーーー
次回、線路に転車台と停止旗を追加する予定です。これで街を走るトロッコの進行方向を変更したり、好きなところでストップさせたりして、物資を色々な作業場所に移送することができます。それぞれの地点で作業するプレイヤー同士の連携がもっと早く簡単になります!
こちらはまだ制作途中で完成までにはもうしばしお時間をいただきますが、きっと皆さんに楽しんでいただけるよう頑張って参ります。お待たせしてすみません、いつもありがとうございます