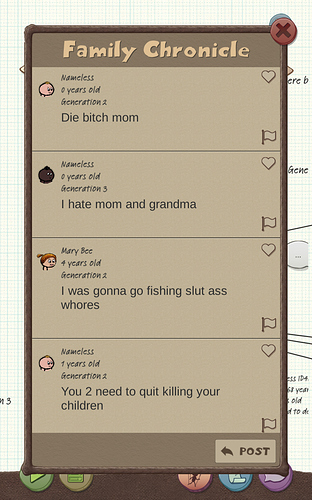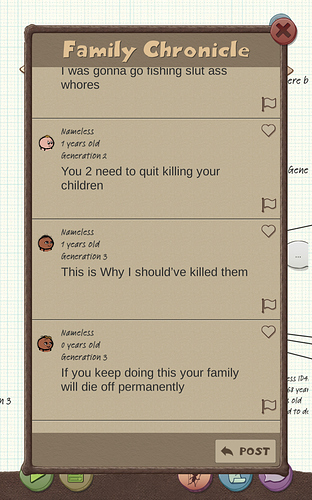 I had a daughter, she had B2, but I was going to keep her anyways.
She didn't say anything, and when I first set her down, she ran away, so I figured she would go die.
I walked away for a moment, and when I came back she was still alive and three years old.
I saw her stitch together a rabbit shirt, and I was a bit disappointed as there was no need for it, we already had cloth. But then, I saw her stitch together another one, without even putting the first one on… And I thought oh no… And she started going for a third… So I ran for the bow.
I shot her and TheRedBug stabbed her right after (I didn't even know that was possible), so our town was saved!
But then… She kept spawning to us…
"This is why I should have killed them" … Good thing we only let her live until 4!