So I started a town, and slowly building it by myself and my friends. And I believed enough to take a risk with a boy. I named him Josh.
So Josh went on to help me, and he started planting the soil for my farm.
I was getting old and my time was near, so I stopped him long enough to tell him this.
"Keep up the carrots," I said. "Keep them going and only let one seed at a time."
Well ten minutes later I wanted to check up on him, and I found this.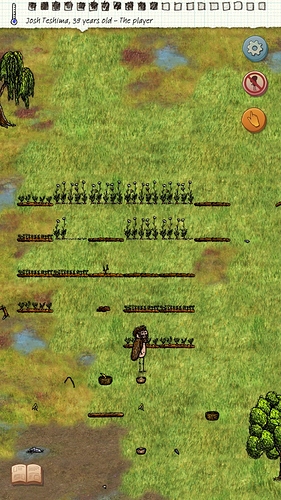 I hope he's new at this, and he was doing a good job. Just that he let them all seed. I hope he doesn't starve.



He was such a good boy, I believe
*edit
So he is learning. And doing better then I expected.
I'm so proud of him!