I go alone because it's hard to work when a baby is born. I wanted to build a village for beginners who had everything possible in the game
And I finally found out why every big city was surrounded by walls
Someone found my village, used petals, and it's been hell since. I've been cleaning it all my life
He's probably having a lot of fun. It must be exciting to have a town that's cleaned and filled with resources.
Even my bones are gone, and why are you taking the clothes? Is no one reading the note asking you to put the stuff back? I think need to get around the walls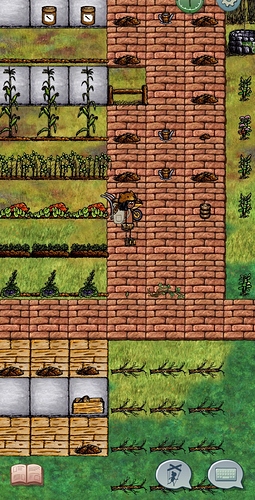 this is my village
Oh, don't water the cabbages. If you don't harvest them in time, they'll look like pictures.