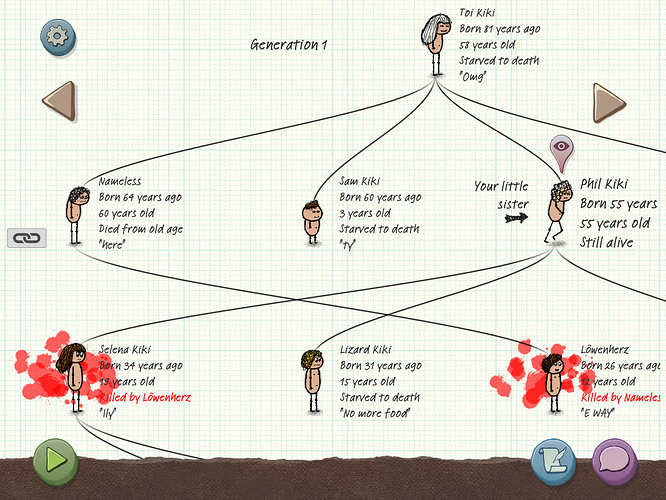 my approach to the game is to dont kill anybody. everyone should have a good experience with the game. after playing this game for a half year i was done with griefer. and today it happend. i killed a griefer.
i was born to this lovely town on europe-2. my mom was nice and did a lot to get the town running. she did a good job at the bakery. i had no kids for a long time. i got a son when i was almost 40 years old. i tried to feed him with berries by the farm so he will survive. my sister was nearby and had a kid too. we were lucky. she said she will feed the baby for me. she was such a nice sister.
after a while my son was old enogh to make his own thing. he did manage to get a bow and an arrow. he stood by the farm with it. people were asking why he did that. he had some lame reasons. and he didnt go away to hunt or something. he was just standing there by the berry farm. and suddenly he killed my niece. he said it was an accident.

like griefers always do.
he didnt hide. he just stood there and tried to convince us. it was such a lovely town. and i hate it when griefer try to sabotage this. i knew there was a knief in town because of the sheep pen. i was frustrated by all the kills and griefers in this half year of playing. and then i did it. i cursed the griefer. got the knife and killed the griefer.
this is how i killed a player the first time. its sad i had to do it. but it means vendetta from now on. no more griefing!