I must have arrived at the edge of your lovely little set up just after the last "a" family member died for she still had a name… Zoey.
I'd left my utterly dysfunctional home and wandered for a while when I happened upon that sweet place. Stew in a crock, a few languishing berry bushes, some iron, a lovely stew farm but THREE dang wolves in a small patch of badlands right next to the swamp.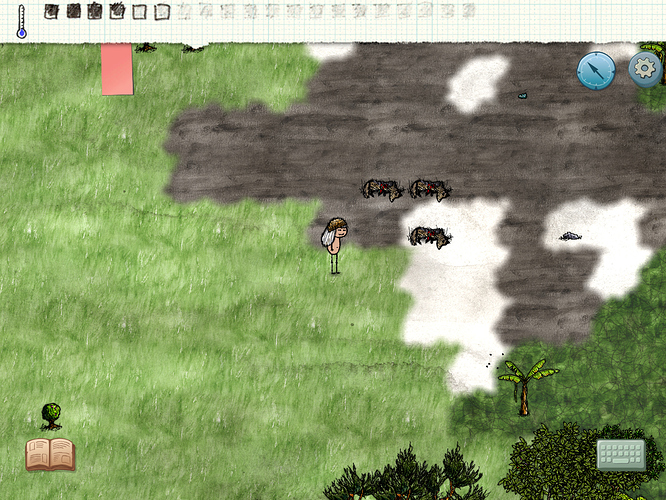 I killed those wolves, cleared a bunch of trees in the swamp, made a new axe to replace the one that broke, used the adobe you had made to set up a cooking oven and tidied up a bit. I hope you find your home again and are able to grow it. It was a lovely ending for what started out as a frustrating life!