Banishing babies and babies banishing adults :
赤ちゃんの追放と赤ちゃんによる大人の追放: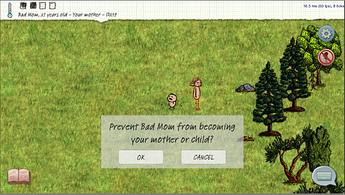 As you know. We have been having many mother's trolling kids and babies being rude / running away for a while. Some players might find it entertaining and not a big deal, others find it breaking the game for them and ruining the fun.
Now you can cut ties with bad behaved adults in your family by using the Banish button before 5 years old. This will prevent you from being born to them or give birth to them again for 30 days.This doesn't count as a real Banish vote and does not bring up a speech bubble so they won't know what you have done.
Same goes the other way around, you can cut ties with badly behaved babies and toddlers under 5 years old.
ーーーーー
皆さんもご存知かと思いますが、赤ちゃんに意地悪をする母親や、失礼なことを言ったり逃げてしまったりする赤ちゃんが、これまでよく見受けられて来ました。皆さんの中には、これも一つの遊びで、大したことではないと思われる方もいらっしゃると思うのですが、これがゲームの雰囲気を壊して楽しみを奪っていると感じられる方もいらっしゃいます。
これからは、5歳になる前に追放ボタンを使用すると、失礼な態度を取る大人との繋がりを切ることができます。それは30日間、そのプレイヤーの元に生まれない、またはそのプレイヤーが自分の子どもとして生まれない、ということを意味します。こちらは実際の追放投票にはカウントされず、吹き出しにも出てこないので、あなたがボタンを使用したことは相手には分かりません。
反対に、自分が大人の場合で、5歳以下の子どもにボタンを使用した場合にも同様の効果があります。
---
Update to the hint book:
ヒントブックの更新:
Last time we did an update fix the steps aren't shown in the hint book, now they will show up in the hint book.
ーーー
前回行ったアップデートの修正がヒントブックに反映されていませんでしたので、正しいものに更新しました。
---
Sheepskin:
羊の皮: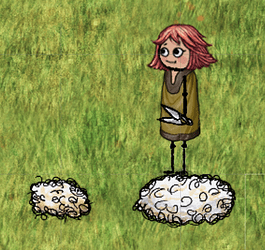 Last update you can only kill unshorn sheep to prevent griefers killing the whole herd of sheep.
But players didn't know you can shear the sheep after they are butchered. Now this will show up in the hint book, also now you can use shears on sheepskin to get wool.
ーーーーー
前回のアップデートで、羊についての荒らし対策として、毛の刈られていない羊のみしか屠殺できなくなりました。
しかし、屠殺された羊からはさみを使って羊毛を切り出せることをご存知のない方がいらっしゃったので、ヒントブックにてご覧になれますし、また羊皮に直接はさみを使って羊毛にすることもできるようになりました。
---
Carnitas can be put into boxes:
カルニタス入りボウルの収納: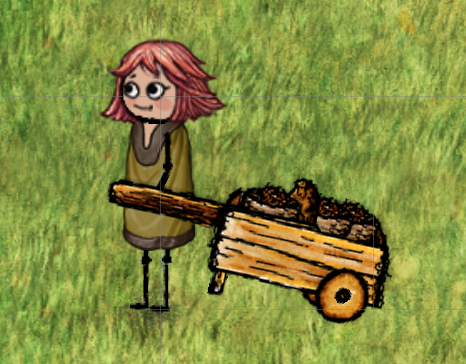 You can now transport and storage your puppy food easier for breeding your doggies.
ワンちゃんのごはんを収納したり運んだり、ブリーダーさんに便利になりました。