It's time for the first Weekend Event of 2019!
This will be a new type of event, where you play by yourself and try to accomplish a task as quickly as possible. We have plans to replace the current tutorial with a much shorter one, but instead add a number of solo challenges, where you can try things out without the pressure of feeding kids at the same time. This weekend you get to try out cooking a number of different foods. The challenge is to finish as quickly as possible. When you break your record, feel free to take a screenshot and tweet it using the #oholFastFood hashtag.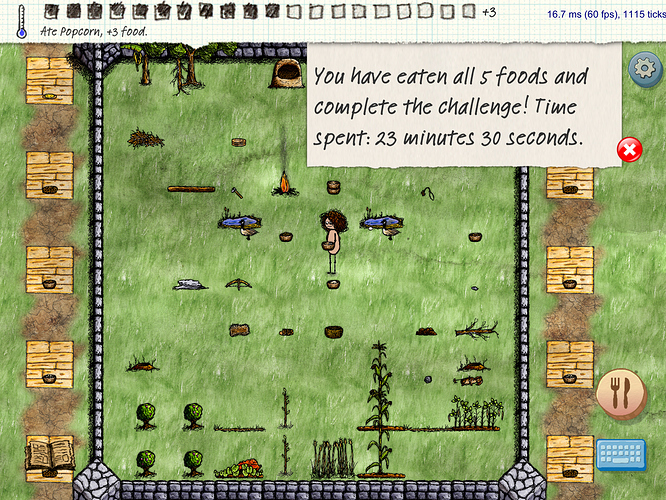 We hope you will like it! Please give us your feedback in any case, so we can make this feature as good as possible for everyone.
Other solo challenges we are thinking of (for newer players) include Making Fire and Making a Farm. More experienced players may enjoy a new version of the Toolmaking which currently can be found last in the tutorial area.
The event starts on Friday, at 1pm, UTC. Enjoy!