I personally prefer aesthetics to anything else


and even though they take up a lot of room, I LOVE houses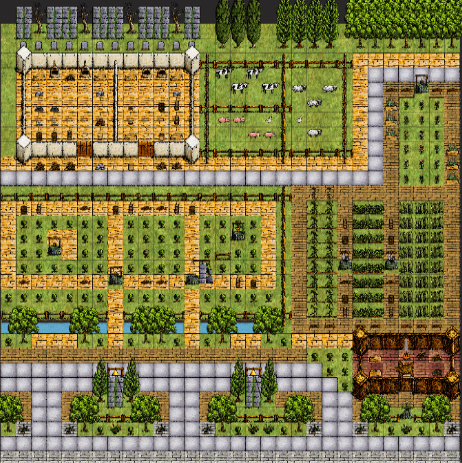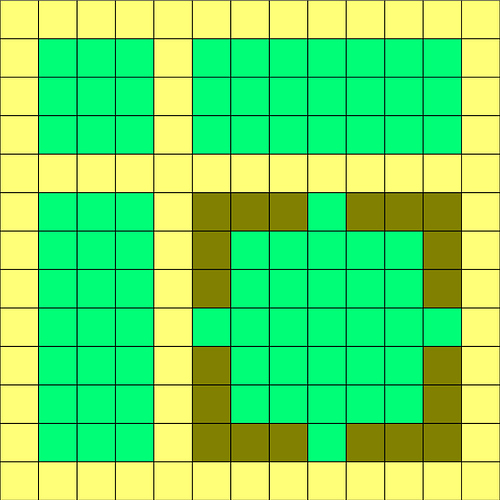 i often use a grid. 3x3 spaces surrounded by 5x5 roads. and then i scale it when i use more space. like for a smith i use 7x7 spaces and surround it by 9x9 roads.
i often use the horse. so i like cities which have lots of free travel space. i often let buildings like pens and houses open on every side so i can travel through them.
also i like towns which are efficient. like farms near water

because no one likes to make water runs.
so basically the farm near lots of water. then i put sheeps near the farm because of compost.
and a bakery between a farm and rabbits is also very efficient.
Beautiful city! I totally agree to your statement. I also like it to build something that looks nice in an architectural way that's also functioning good. My "spleen" is that I like to build (as much as possible) symmetrical cities. The location of the ponds often dictates where I start from - the farm around the ponds is often the center or on top or bottom. Left and right are buildings. And either way I build pens at top or bottom, or split them so that I got two pens left and two pens right. Also I like it when through the center a "main road" (with 2 or 3 flat rocks wide) goes through, where you can reach everything from.
How can you do such a view from your city? I'd like to make that too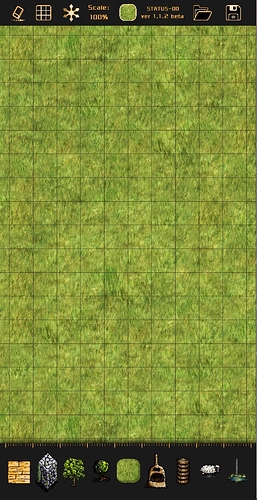 i guess its this website called OHOL Designer: http://zonest.cn/z/
you can design your city befor you build it

@Junipe or which tool did you use?
Woah that's amazing

thank you! Mega city here I come!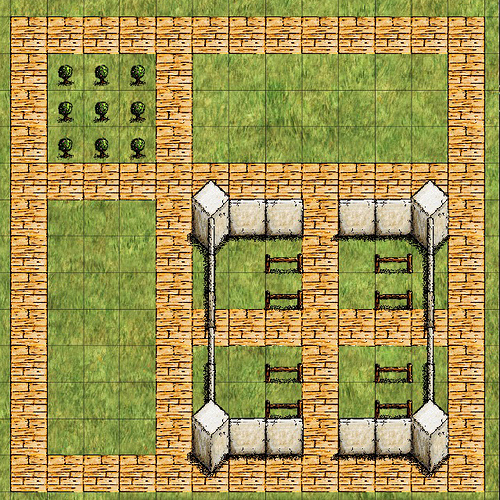 @Katjes habs gerade ausprobiert. echt praktisch

Anyone interested in making that reality with me?

I think a Diesel engine would be helpful for that much water. I never made one tho… so anyone up for being hired as an engineer in us no child server? I got the kerosine
… I pay with pies and friendly company

I can Help with Diesel engine
Ich vermute du meinst die Stadt (von den vier großen ) unten links ?
Ansonsten musst du mich mal hinführen
Thats right, I used the ohol designer! It definitely was a fun experience getting to detail everything

Cool danke! Naja ich dachte eher an die Stadt oben links. Die ist doch noch der aktuelle Spawn-Punkt. Oder?
Here's a very basic dream home of mine. Of course it would have to be expanded with more workshops for complicated things.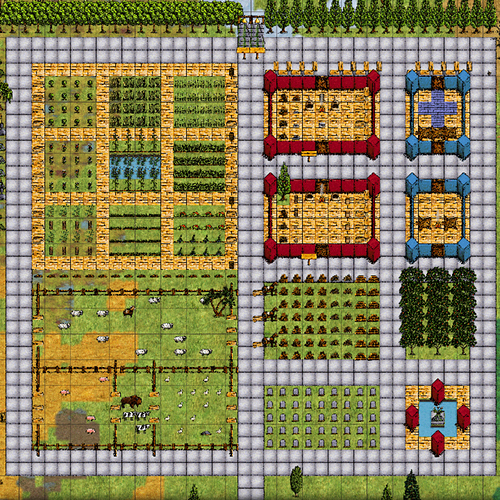 Diesel engine Well is done!
My dream home and start up basically consists of multiple different stages. First I start off with getting the minimum of everything which is this.
A half desert half grass area is what I usually find and if theres any large snow biome nearby I try not to start there because that's a lot of wasted space to have right next to your home. Stage 1 this could really be called. Including all tools needed to get to the next stage.
This is stage 2, I try and grow this amount of trees usually because you would need a lot of fence kits for how big I like to make pens lol. A set of rows consisting of 9 trees with 2 spaces in between each set.
Stage 3, I set up the fencing, I aim for a 11x5 inside pen space for cows then I do whatever with sheep, usually trying to keep the first pen at least 5 interior spaces larger past the cow pen. The cow pen will have buckets set up so 2x11 spaces to one side and 2x11 bowls as well. Saving two buckets for all the water the cow needs to fill every single bucket.
The pen is set so all the sheep that can give birth to congregate to the closest point where compost would be made next to the farm. I typically keep 5 sheep alive at most then kill the rest off on the sides of the pen leaving them there so I dont have to worry about storing the meat individually.
Stage 4 I would then set up the farm and water works. These usually come together on the same stage and I would stick with the basic necessitys.
After those 4 main stages the rest becomes more tedious and revolve around designating other spots for more actions. For example to the left would probably be the lumber yard then a separate clay making and cooking area would be made nearby the farm. A more advanced area for newcommen stuff off to the left of the blacksmith.
Everything is set so anything that has to expand, can. This is what the end result of a few weeks of working on it would be.
I'm drawing this all from my memory though so hopefully I'm not forgetting anything vital I would also have to set up to start with. Thanks for reading
Hi

what server do you expect creating your dream town like your picture? I can help you with it and I also interested in

as Sarah said, a Diesel engine well has done in en no kids server in the current spawn town.
Hey cool!
First of all thank you so much @Sorah. I hade no time yet to start the project, this evening I will start. @Half_Wing I haven't chosen an exact place cause I had no time yet. At first I thought north of bell tower in northwest town. But I guess there will be bear caves in the way… so maybe south of the town, so the center interrupts the street that goes south?
So I modified it a bit, that it fits more into the double road pattern. I added the 4 rubber trees north of the town entrance sign and parts of the dog pen that are already there. The structure should fit in between as shown in the pictures. Engine well would be not far and it would make a great entrance to the city I guess. I put firewood at the outlines of the structure, will be 20x11.
Also: wich one shall we do? I made two options
I will start digging this evening

Picture one (road not through)
Picture two (road through)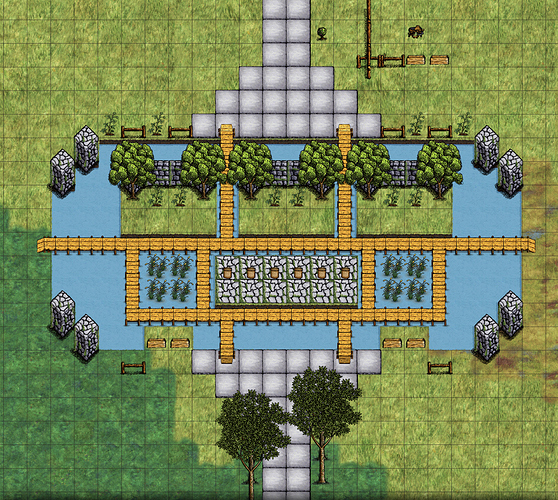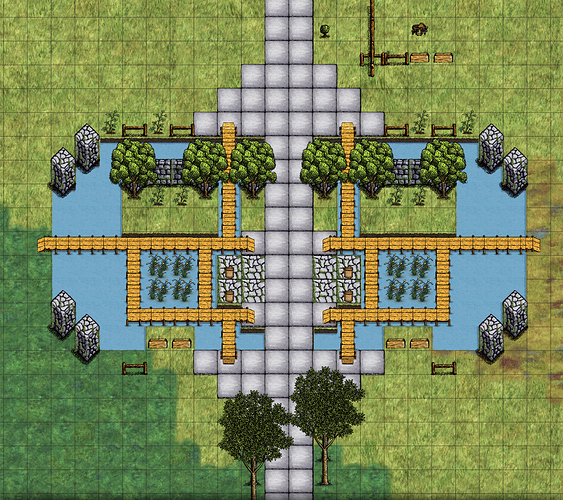 @Katjes Cool🥳 Now I got it that you are trying to creat that structure in the en no kids server. lol Okay, I will go there and start doing something helpful for it. Thanks😁
Oh wow.i Just saw it right now.how can i Vote?im also for the Road through.
I already saw it in Game starting, now i know its you.
The Dog pen can be removed!i Made it , but Not fully Happy with it. I thougth to spread the dogs in different places so that griefers …May only Take one Kind of Dog because they dont get the Others …
And also its easier to place and Show the speciffic food for each Kind of Dog