Chart of the dog family tree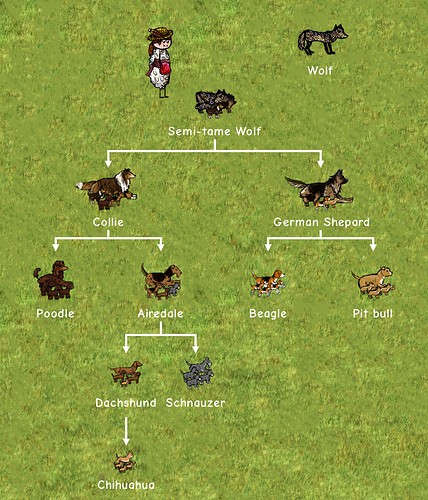 ---
To get all the dogs you need lots of raw mutton and carnitas.


Raw mutton you get from sheeps.
Carnitas you get from boars / pigs.
---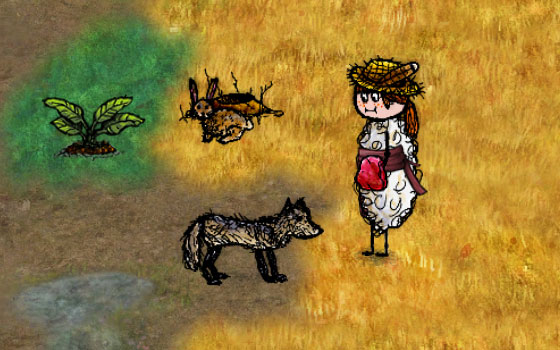 Start by taming a wolf with raw mutton.
It will follow you around and will have puppies after a few seconds.
Attention: wolfs are still dangerous.
---
Breed the Dogs
Take a puppy and feed it with carnitas first.
When it gets older feed it raw mutton.
---
Skills
Protection against harmful animals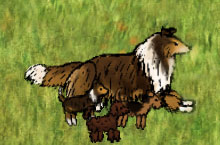 Loyal when fed with cooked goose on skewer

Loyal when fed with cooked fish


Loyal when fed with cooked mutton
---
Rabbit Hunting


Loyal when fed with cooked rabbit
---
Killing Snakes


Loyal when fed with baked bread
---
Treasure Hunt


Loyal when fed with egg halves