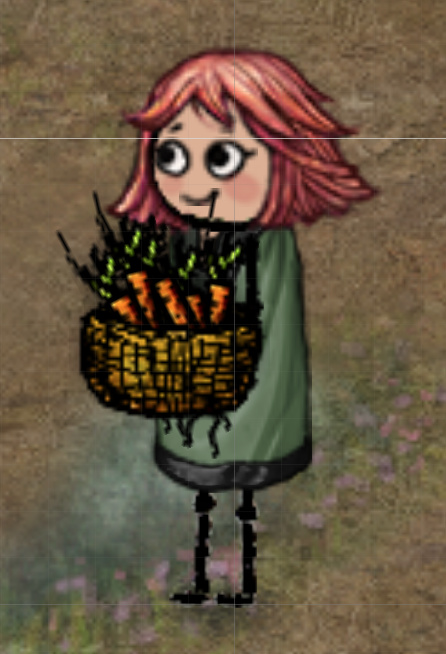 The release has started to roll out now, and will be in App Store and Google Play within a few hours.
Geographic Banishment
This release is adding the last component to the anti-griefer tools, which we have been working on for several months: Investigating new tools against griefers / 荒らし対策新ツールの検討
You can read more about the details in this thread:
Geographic Banishment / 地理的追放
Carrot Improvements
These have already been explained here:

Better-looking Fences
No more Oven Bases (see Should we get rid of oven base pens?) Instead use real wooden fences. Straight branches now spawn every 30 minutes, and you also get branches when you cut trees down (you now get two logs instead of one, too).
User Requests


ーーーーー
リリース準備が整い、App StoreとGoogle Playでまもなく配信です。
地理的追放
このリリースで、以前のトピック内から最後の要素として、数ヶ月を費やし作り上げた新しい荒らし対策ツールを追加します: Investigating new tools against griefers / 荒らし対策新ツールの検討
詳しくはこちらをご覧ください: Geographic Banishment / 地理的追放
ニンジンの改善
こちらですでにご説明しています:

見た目の良いフェンス
かまど土台は作るのが簡単で、動線をブロックすることから、羊の囲いに使われることが一般的になっていました。これは効率的ですが見た目に良くありません。そして本来ならばもう少し難易度が高いはずの羊の育成を楽にしてしまっていました。
ですので結論は、かまど土台をなくすことに至りました。もっと木製フェンスを使っていただくため、まっすぐな枝は30分ごとに再生し、木を切り倒すことでも枝を得られるようにしました。丸太(元玉)も二つ取れるようになります。
ご要望から
いただいたご要望から以下の改善を行いました。
空の砂場を削除可能に。
雪堤を削除可能に。
木のブロックの改善。
2本の曲がった棒、2本のまっすぐな枝、花輪、緑豆入りボウル、乾燥豆入りボウル、クラウトボード、以上が荷車に乗るように改良。
緑豆を容器に収納可能に。
(追記)
掘った後の鉱脈を土入りの一輪車で埋めることができるように修正。
溝が時間経過で少しずつ埋まる、泥の山が少しずつ消えるように修正。